Three types of student visas are available for international students: F1, J1, and M1.
F1 Visa
The F1 visa is perfect for academic studies. This visa is the most common of all the USA student visas and is available for students attending a regular academic or an English language program.

F1 student visa holders are permitted to work part-time for up to 20 hours per week, but they are required to maintain their full-time student status and to complete their studies before the I-20 expires.
J2 Visa
If you require practical training unavailable in your home country to complete your academic program, you might consider a J1 visa.
This visa allows for part-time employment for up to 20 hours per week, but you will need permission from the exchange visitor program sponsor.
M1 Visa
If you are attending a vocational or non-academic school in the United States, then an M1 visa is the right choice. With an M1 visa, you cannot work during your studies, so providing proof of funds for covering your cost of studies and living expenses is required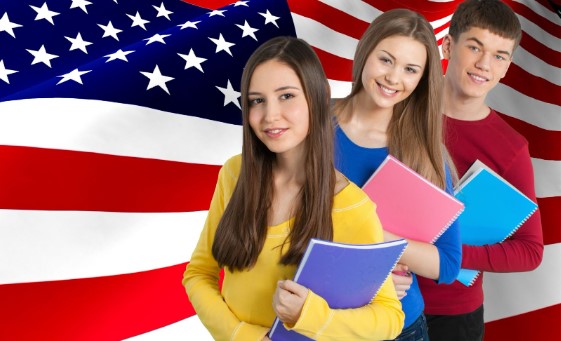 Select your Annual Intakes with USA Student Visa Consultants in Hyderabad.
Three US University Intake Seasons are there. Such as Fall, Spring, and Summer intakes. The Fall Intake commences in September and is a highly-coveted option for Indian students. The Spring Intake starting in January is an ideal second chance to pursue your dreams. Limited programs in several colleges offer the Summer Intake, set for May
USA student visa fees
Remember to pay the SEVIS fee at least three days before submitting your application for a US student visa. F1 or M1 visas require a fee of $200, while J1 visa applications require $180. Before making the final payment, double-check that your payment details match your I-20 or DS-2020 form. You can choose from various payment methods such as debit or credit cards, Western Union Quick Pay, international money orders or checks. Print out your payment confirmation for future reference. Once you've completed the online application DS-160 form, an application fee of $160 is required. Make your student visa USA payment online, through an approved bank or by phone. Remember, this fee is non-refundable and non-transferable. Print and keep the payment receipt, which may be required during your application interview.
How to Apply for a US Student Visa: Necessary Documents
To get your hands on a student visa for the US, you'll need to provide the documents listed below when you apply:
⇨ A completed and signed application form
⇨ Your I-20 form to verify your enrollment at a US university
⇨ A passport that won't expire for at least six months beyond your stay
⇨ Recent passport-sized photos
⇨ Proof that you've paid your visa processing fee
⇨ The confirmation page for your DS-160 application
⇨ Documents that prove you're a legitimate student
⇨ Payment of the SEVIS application fee
⇨ Proof of sponsorship
⇨ Provide proof of sufficient funds to cover your expenses while you are away
USA student visa processing time
Waiting for your student visa to be approved can be nerve-wracking, but the good news is that you can usually expect a decision within a few days of your interview. You'll receive your passport and visa in 7-10 working days if all goes well. Remember that interviewers may not give you a definitive answer on the spot, so be prepared to wait for your passport to arrive in the mail.
Why Federpath is the Premier Choice for Those Seeking US Education from Hyderabad
⇨ Our unique profile evaluation process ensures we match you with the right visa eligibility requirements.
⇨ Our resume writing service helps you stand out from the crowd.
⇨ We also assist in procuring the necessary documents and provide professional guidance on various topics, from language courses to interview training.
⇨ Once your visa is approved, a dedicated case officer will assist you throughout the process, making it as stress-free as possible.
⇨ Our post-landing services are customized to help you settle in quickly and comfortably. Choose Federpath and start your journey towards your US dream today!