Australia has been a highly popular destination for individuals who aspire to migrate to another country. Australia is most favorable in many factors such as in - finding best job opportunities, thriving economy and for children education.
Australia promises absolutely better quality of life and stands as a multicultural society where there's peace and harmony apart from communal living.
Australia's permanent residency program is quite appealing to migrants. The PR visa is valid for five years. With PR visa, you can move to Australia along with your family. You can also apply for citizenship after living in Australia for four years with a PR visa.
Each year, Australian government increases migration plan levels and allots a specific number under each migration program. If you fall in any of such categories and fulfill the requirements, you are issued PR visa to live with your family in Australia.
Taking the benefit of this program is not only prospective, but you'll be able to give a better education system to your children and find a good job in international companies in Australia.
Best Immigration Consultants in Hyderabad for Australia, guide you through the process from the point of consultation to the final approval of your application and visa to migrate to Australia. The scope to migrate is huge and extensive with a long list of skills and if you are eligible, you are likely to get approved.
Immigration documents required for Australia
What are the documents required to submit for Immigration to Australia.
The purpose of these documents is - you get approval of your visa followed by PR visa enabling you to migrate to Australia. Along with your application you need to submit the following documents.
Valid passport
You must have a valid passport and need to submit copies of your passport pages both colored and scanned.
Australia visa form
Depending on the type of visa you chose, you need to submit relevant visa application form.
Paid visa fee receipt
Your photographs
National identity card
Police certificate
Evidence of financial sources
Health insurance
Authorized recipient form
Evidence of temporary residence
Itinerary
Accommodation
Employer permission letter
Invitation letter
Identity picture and collection of Biometrics
Your photo must have a white background and your entire face must be visible. Submitting your biometric may also be required along with a visa photo.
Police certificate
Police certificate is a clearance for character requirements as set out by the Australian immigration at the Department of Home Affairs.
Family Certificate
Submitting valid copies of birth certificate, marriage license, divorce papers or adoption papers provide evidence that your family is legally acceptable.
Other important documents like National identity card, evidence of financial sources, health insurance, itinerary, and accommodation and employer permission letter are very essential. These have to be submitted with accuracy while providing the most relevant information.
Any false information provided in the documents, can make you disqualified and your application may not be processed. Evidence of financial resources means - That you provide bank statements, pay slips, audited accounts, Tax records, credit card limit and evidence of support from family members.
If someone is sponsoring your trip, you must provide evidence that your sponsor has adequate financial means to support you.
Paid visa fee
Payment of visa fee is mandatory. Otherwise your visa application will not be reviewed.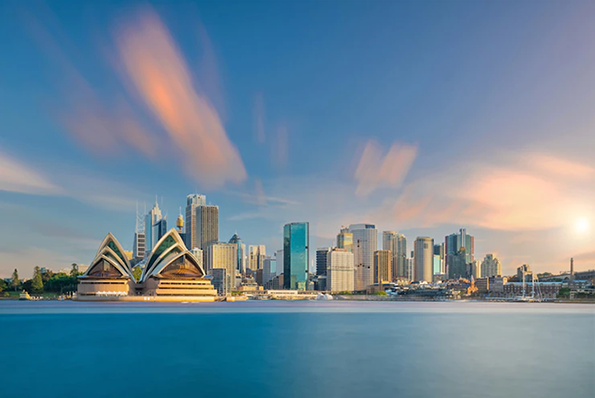 Documents required for Australian Passport
How would you get your Australian passport? This small blue book gives you valid entry to the world and you should get your passport to make sure that it's in your hand for your international tour.
The first step is to check your eligibility. The main eligibility requirement is Australian citizenship. That means, you have to be either born in Australia or you've got a certificate of Australian citizenship.
To fill out and print your form - you need to use black pen, use capital letters, write inside the boxes, ensure both your and your guarantor handwriting is clear and legible. You are also required to sign in the designated place.
Ensure to put your ID documents in order -
Birth certificate
Certificate of citizenship
Identity documents - current driver license, medicare card, credit or debit card, lease agreement, utility
bill or bank statement
Your IDs must be the original document. No copies are accepted. Your ID also needs to display your date of birth, address and match the name as shown on your application.
Australia Immigration Enquiry for Hyderabad
How would you contact Australia immigration enquiry for Hyderabad? Whom will you call? This is a difficult job. But following a specific way, you can reach the source and get the information you wanted.
Firstly, Visit the Australian Government Department of Home Affairs website. Alternatively, you can also call 13 18 81. Any question that you may have about Australian immigration, you can contact the officer on the specific number and find out more.
This is quite exclusive to your requirement and you will receive most accurate and reliable information from the immigration officers. Sometimes, you will not be able to find an answer to your question online about Australia immigration and you definitely need an answer from the immigration office.
Following the website and going through help or FAQ or contacting via contact form or email or phone, would definitely bring a quick helpline for your questions. It is also important that when you have no information, you need to know and understand the process before following it up.
Seeking the helpline from experienced Australia Immigration Consultants in Hyderabad would also be helpful.